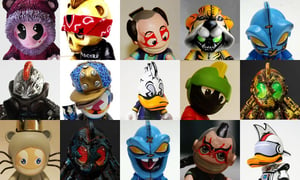 $

70.00
Release Date: November 21st, 5pm NYC, 7am Melbourne, 11pm Netherlands
Price: $70 Each
Description: Custom 'Bots awesomeness.
Remember this is a blind box you do not know which you will get until they arrive!
The artists on Team OLD are as follows:
- Sekure D
- Matcandraw
- Commante Dante Rivera
- Fuller
- Alex Break
- Don P
- Nikejerk
- Loz Hausofboz
- JFury
- Jc Rivera
Best of luck and onwards to victory!!!